Crazy as it may sound, I LOVE this stuff! I especially enjoy working with clients on the financial components and well-being of their businesses. It's a thrill to watch it all come together and make sense.  It's an empowering moment when it all clicks, where money suddenly shifts away from something that we are afraid to becoming a tool that we get to use for the betterment of our business- and frankly our peace of mind. Right?
So… that is the very essence of why and how this course, Food Financials, came to life. In every project, class or seminar I have worked on the financial well-being of the business has had some money component to it- either there wasn't enough coming in the front door, not enough was retained at the bottom line or most often it was just one big scary mystery. Running your own business is hard, dealing with money in our own business is scary- and so many times we end up working really hard and praying that the money stuff will sort itself out by the end of the month.
Friends, Neighbors, and Countrymen! – I am here to tell you that it does not have to be this way. There is an easier, more effective, and downright exciting way to manage the financial well-being of your food business.  I build tools for you to manage your business and together we demystify and scary in Food Financials.
This four-week online live interactive course is for restaurant and café owners as well as managers of food service companies who want to grow their business and reach new levels of success.
Do you sometimes feel stuck when it comes to your money? Like something is wrong and you just aren't quite sure where to start or how to fix it? Or do you know what to do but don't know how?  Yeah, me too, for a long time.
Frankly, most often when a food business is not doing well, what I have heard most is- 'we need marketing' and I beg to differ- understanding, navigating financials concepts, percentages and reports with ease and confidence will change your business much faster than a new marketing campaign. I promise you that.
If any of that feels familiar, then this course is for you.
Food Financials is designed for food business owners that are not making enough money, want to expand or feel a little crazy when it comes to the money side of the business.  If you feel like  either you or your business is stuck and not where you want it to be, then you should sign up here now to be on the wait list. Food Financials will give you the tools to comfortable manage and grow the money side of your business.
Whether you are a first-time food entrepreneur or a veteran at the restaurant rodeo, this course will help you uncover new insights into your business and reach new levels of success. You will identify bottlenecks to efficiency and financial stability and profitability for your business. Food Financials gives you specific and actionable tools to succeed. It's your roadmap to success.
We will meet via conference call twice a week for four weeks. Each call will be a mix of online lectures, homework review and one-on-one personal interactions. Class size is limited to ten people, so I can give you my full attention. Outside of class, you will be part of a private online group to share information and advice. You will have unlimited access to me via email plus one-on-one time with me each week. Every homework assignment is designed to give you specific tools and information, so you can manage your business more efficiently, effectively and successfully.
Check out the syllabus here.
What you will get out of this course:
Learn how to make money and feel at ease with your financial tools
How to set and achieve measurable goals for your business.
Learn which items on your menu are rock stars as well as which are duds and how to fix them.
Everything you need to know about the financial health of your business, so you make decisions based on data instead of gut.
Food and beverage costing, break-even analysis, fixed and variable cost and margins. And how to improve them!
Inventory and cost management.
How to crack the code on when and how to make price adjustments.
How to create an operational game plan so your business is consistently firing on all cylinders.
How to write a budget that will drive measurable results and positively impact your business.
What you will get out of this 4 week online interactive course:
Time to step back from the day-to-day operation of your business and think about how to grow it and build your skills as a business owner.
Eight 90-minute group conference calls full of actionable information you can use immediately including tutorials, presentations and interaction with other business owners.
Twelve homework assignments that will immediately impact your business once you complete them.
Unlimited email support from me. Ask me any question any time.
A private online group where you will collaborate with your classmates for sharing and support.
Tools and worksheets, you will use in your business over and over.
Real-time feedback so you move your business forward quickly.
During the course we will cover the following topics:
Week 1: Financial Business Assessment – During our first week together we'll go over every aspect money in your business with a fine-tooth comb.

Your business concept
Your brand
Your concerns and challenges
Your financial status
Your goals

For your homework that week, you will write your brand statement, a business plan, and assess the strengths and weaknesses of your business.

Week 2: Financial Frameworks – In our second week, we'll look at your menu – what's working and what's not –  You will learn how to navigate financial reports, know and understand- fixed and variable costs and begin your Cost of Goods Sold.

Week 3: Your Money Map – At the beginning of the second half of the course we will take stock of  where your money really is and how to make magic! We will look at cash cows and lost leaders, food and beverage sales mix and labor costs.

You will create projections, a break-even analysis and come to understand your costs and how they impact your bottom line in a way you never thought possible. And it will be fun. By the end of the week you will have a clear roadmap to reach your financial goals.

Week 4: Best Practices – During our final week we will take a closer look at the practical stuff of money in your daily operations. And we will wrap up with the 'danger zones' so you know what to keep an eye on moving forward.
All this for only $1,000!
Save My Spot
Get on the wait list here! Enter your information below to be the first to find out when our registration opens. Want to know before anyone else?
Hi! I'm Deagon Williams – Chef, MBA grad and the founder of Culinary Business Strategy.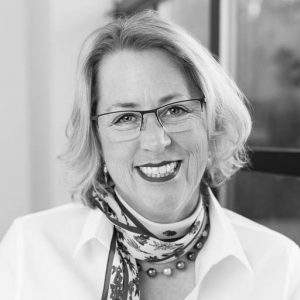 I'm a chef at heart. It's in my bones to work and play with ingredients to create delicious food that is greater than the sum of its parts. Twenty-five years ago, I held my first position as an executive chef and soon learned that being a chef is about so much more than making great food. My culinary training didn't prepare me for the rigors of being a chef and running a well-oiled, harmonious, efficient food business that made money.  I made so many mistakes, learned a lot and eventually started assisting other chefs in growing their businesses. I love this work. It challenges me to constantly learn and incorporate new components into my approach of growing food businesses.
I wished I had something like Beyond the Plate early in my career.
I created this course to help chefs, managers, restaurant, and café owners (and would-be owners) confidently and effectively navigate the detail-oriented, complex and sometimes frustrating business side of the food world.
This four-week course is specifically designed to give you the knowledge, perspective and tools to make fact-based business decisions that will grow your company. Aren't you and your business worth investing in?
I look forward to helping you achieve your dream!