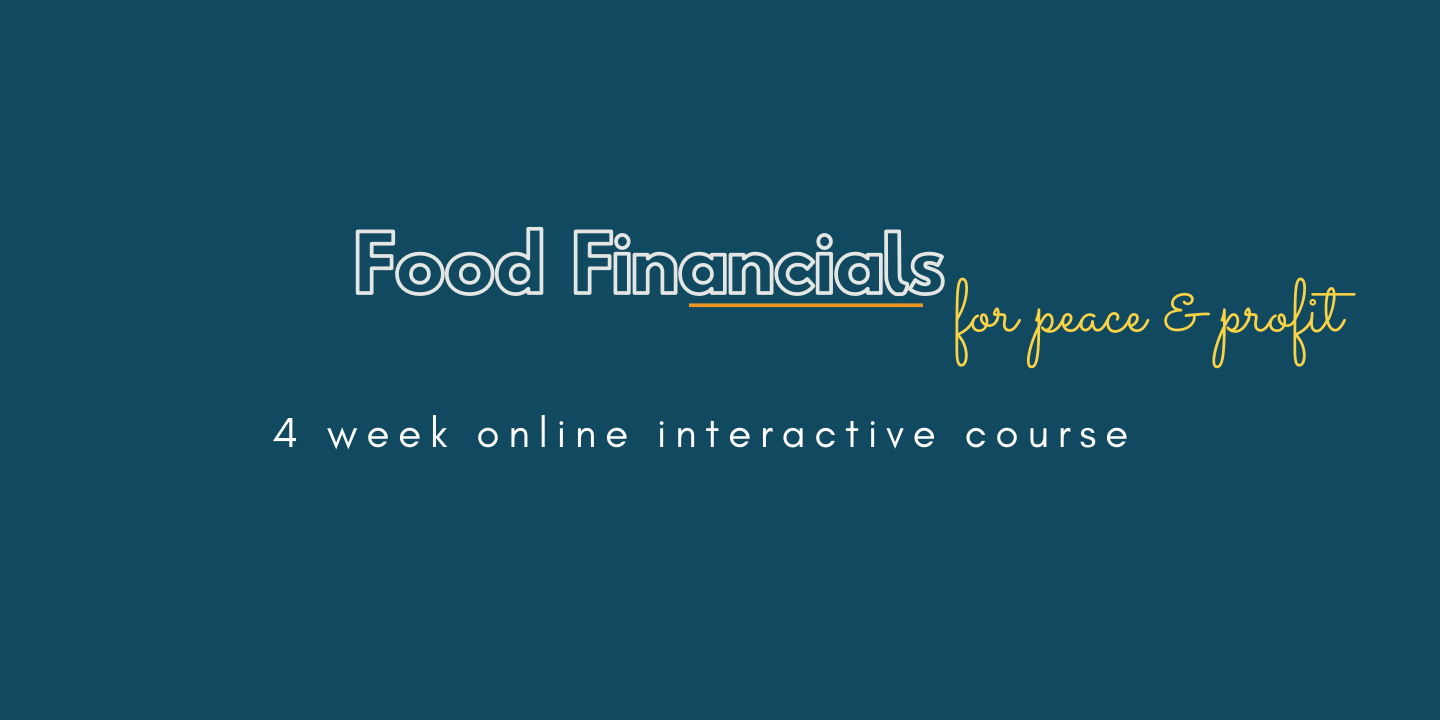 Do you sometimes feel mystified when it comes to finance? A vague awareness that something is not right, but you just aren't quite sure where to start or how to address it? Maybe you know what to do but don't know how to do it? Yeah, me too—for a long time. That's why I went back to school and earned my Master's of Business Administration (MBA).
Crazy as it may sound, I love this stuff! I especially enjoy working with clients on improving the financial well-being of their businesses. Nearly 60% of new restaurants fail in their first three years, so it's an empowering moment when the entrepreneur's attitude about finance transforms from something that they fear to becoming a tool that they leverage to build a thriving business.
In my years of working hands-on with clients in projects, classes, and seminars, one common theme emerged—the financial aspect of business is often just one big scary mystery based on hope, not solid systems and knowledge. So many times we end up working really hard and simply hoping that the money stuff will sort itself out by the end of the month. Sound familiar? Imagine the peace of mind that having complete control and confidence over the finance side of your business will bring, allowing you to focus on the creative aspects of your business.
I've spent years developing an easy, effective, and exciting strategy to manage the financial well-being of your food business. Food Financials is designed for food business owners that want to increase profit, want to expand the operation, or are feeling a little off-balance when it comes to the money side of the business. Food Financials will give you the tools and knowledge to confidently manage the finances of your business to support the success of your passion—your food.
A common reaction when a food business is not doing well is to focus on marketing, to attempt to bring more customers in the door and increase revenue. With Food Financials, you will learn to understand, navigate, and implement finance-focused solutions that will change your business much faster than a new marketing campaign could—and likely save a lot of money in the process.
Whether you are a first-time food entrepreneur or a veteran at the restaurant rodeo, Food Financials will help you uncover new insights into your business and reach new levels of success. You will learn to identify problems in efficiency, financial processes, and profitability factors in your business. You will also learn to develop your own specific and relevant tools to uncover, troubleshoot, and improve those financial problems, and then develop an actionable and lasting plan to manage your finances successfully.
We will meet via conference call and video chat twice a week for four weeks. Each call will be a mix of online sessions, coursework review and one-on-one personal interactions. Class size is limited to ten people, so you are sure to receive as much personal interaction as you require. Included in Food Financials is exclusive membership to a private online group to share information and advice with your fellow foodies. You will have unlimited access to me via email plus one-on-one time each week. Every assignment is designed to help you discover your critical information and design specific tools and processes so you can manage your business to success.
Finance does not have to be mysterious, it can be empowering and exciting. Food Financials can truly transform your approach to running your restaurant and make cooking the focus—as it should be.
What you will learn from Food Financials:
How to stay focused on the money and feel at ease with your financial tools.
How to set and achieve measurable goals for your business.
Ways to uncover which items on your menu are rock stars as well as which are duds and how to fix them.
Easily explore everything you need to know about the financial health of your business, so you make decisions based on data instead of gut-reactions.
Complete understanding of food and beverage costing, break-even analysis, fixed and variable cost and margins. And how to improve them!
Take control of inventory and cost management.
How to crack the code of when and how to make price adjustments.
How to create an operational game plan so your business is consistently firing on all cylinders.
How to create and manage a budget that will drive measurable results and positively impact your business.
What this 4 week online interactive course includes:
Time to step back from the day-to-day operation of your business and think about how to grow it and build your skills as an Entrepreneur.
Eight 90-minute group conference calls full of actionable information you can use immediately including tutorials, presentations and interaction with other Entrepreneurs and Business Owners.
Twelve coursework assignments that will immediately impact your business once you complete them.
Unlimited email support from Deagon – ask a question at any time.
Leverage a private online group where you will collaborate with your associates for sharing of ideas and support.
Tools and processes  you can use in your business over and over.
Real-time feedback so you move your business forward quickly.
Week 1: Financial Business Assessment –During our first week together we'll dig in to your finance concerns to develop an understanding of your challenges you are facing in your business. We will explore financial models and their components.
Week 2: Financial Frameworks – In our second week, we'll look at your menu – what's working and what's not. You will also learn how to navigate financial reports, know and understand fixed and variable costs and begin your Cost of Goods Sold.
Week 3: Your Money Map – At the beginning of the second half of the course we will discover where the money really is and how to make magic! We will look at "cash cows" and "loss leaders", food and beverage sales mix and labor costs. You will create projections, a break-even analysis and come to understand your costs and how they impact your bottom line in a way you never thought possible. And it will be fun. By the end of the week you will have a clear roadmap to reach your financial goals.
Week 4: Best Practices – During our final week we will take a closer look at the practical side on finance in your daily operations. We will wrap up with the 'danger zones' so you know what to keep an eye on moving forward, and how to develop an plan to stay on course.
Hi! I'm Deagon Williams – Chef, MBA graduate, and the founder of Culinary Business Strategy.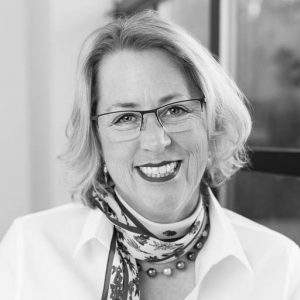 I'm a chef at heart. It's in my bones to work and play with ingredients to create delicious food that is greater than the sum of its parts. Twenty-five years ago, I held my first position as an executive chef and soon learned that being a chef is about so much more than making great food. My culinary training didn't prepare me for the rigors of being a chef and running a well-oiled, harmonious, efficient food business that was PROFITABLE.  I made so many mistakes, learned a lot and eventually started assisting other chefs in growing their businesses. I love this work. It challenges me to constantly learn and incorporate new components into my approach of growing food businesses.
I wish I had something that was focused on the business aspect of the food industry to guide me early in my career.
I created Culinary Business Strategy to help chefs, managers, restaurants, and café owners (and future owners) to confidently and effectively navigate the detail-oriented, complex and sometimes frustrating business side of the food world.
Our courses are specifically designed to give you the knowledge, perspective and tools to make fact-based business decisions that will grow your business. Aren't you and your business worth investing in?
I look forward to helping you achieve your dream!